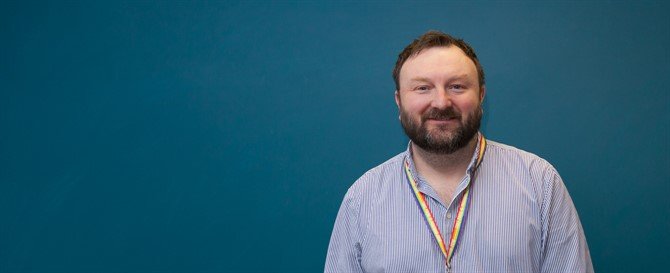 Chief Executive – Jason Bishop
My role and responsibilities
My main role is to lead Citizens Advice Cheshire West, ensuring that we meet:
our charitable objectives
our requirements under the Citizens Advice Membership Package
our contractual requirements with funders
I do this by working with the Trustee Board to develop our strategy; to ensure that we have sufficient resources to carry it out; to analyse risk; to manage our relationship with external stakeholders and funders; and to work with other Chief Executives in the Citizens Advice network to drive innovation and change.
What this means in practice is that I lead the Senior Management Team to create a working environment and systems which put the client first; allows staff and volunteers to work together as a team; and which allow everyone to give feedback and thoughts on how things can be done better.
The most important things to me at work
That has to be seeing the results we achieve for our clients, and our people that enable us to do that. Citizens Advice Cheshire West is a great team, and despite the changes that have been brought about by Covid, I still feel connected to the work we do in changing people's lives for the better.
As many of you will know, it doesn't take much to get me involved in discussions about a client's situation, and I often get passionate about the injustices faced by our clients when they are trying to exercise their rights. It's always heartening to hear when we've got a good result for the client.
There are very few days when I don't talk to at least one member of staff or volunteer, and every time I can see the passion with which they approach their work with clients. I also recognise that we have staff and volunteers who don't see clients as part of their role, but I recognise that without them it would be impossible to continue to deliver our service in the way that we do.
My hobbies, interests and what's important to me
I like the theatre, and am proud to be a supporter of the Royal Exchange in Manchester. I'm looking forward to getting back to seeing live performances after so long! Theatre allows us to both enjoy ourselves, but also reflects society and the challenges that we all face in life.
I'm passionate about challenging discrimination, especially in connection with the LGBTQ+ community. We have much to do to address the discrimination faced by all communities, but particularly people who identify as trans.
What's important to me is my family, my friends, and the fact that I believe that we work best as a society when we work together to help and support each other.