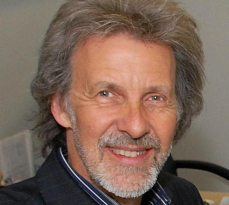 Chair of the Trustees – Geoff Hope-Terry
Background
I am a qualified accountant and worked for a wide range of organisations, both in the private and public sector. I was fortunate enough to retire in 2006 after a stint as Finance Director at the University of Manchester, where we successfully undertook the largest merger that Higher Education has ever seen, when UMIST joined with Manchester.
Since retiring I have been a Member of a number of Boards, including the Cheshire & Wirral Partnership NHS Trust, the Weaver Valley Partnership (Regeneration) Board, and the Mid Cheshire FE College, as well as some private sector companies.
I was appointed as a Trustee of Citizens Advice Cheshire West in June 2016 and was very pleased to take over as the Chair of the Board in July 2017.
My role and what's important to me
As a Trustee we are responsible for ensuring the organisation takes decisions based on sound and timely data and that there is an appropriate strategy in place, with Key Indicators to monitor the achievement of its goals.
As the Chair, I have the additional responsibilities of ensuring the Board Meetings are run effectively and that Trustees receive appropriate Training & Development. I also have a representational role in respect of community or public events and in our relationships with funders, especially where negotiations are concerned.
Finally, I am responsible for supporting and supervising the CEO.
I was immensely proud to become Chair of this excellent organisation which provides an outstanding service to those in need. It is most important, to me, that we develop plans and find the necessary resources to continue our great work, for the benefit of the residents of Cheshire West.
My hobbies and interests
We are lucky to live in a lovely part of rural Cheshire and my wife and I like nothing better than enjoying country walks with our dog.
When the weather is not so favourable, I enjoy writing and have a long-held ambition to be an author. So far I have had 2 articles published nationally, which isn't a bad start.
I gave up most sporting activities long ago, unless you count the occasional pub quiz, and I'm pleased to say that my work on various Boards still fires me with enthusiasm. I describe them as Retirement Jobs, but my wife prefers the phrase "Differently Occupied".